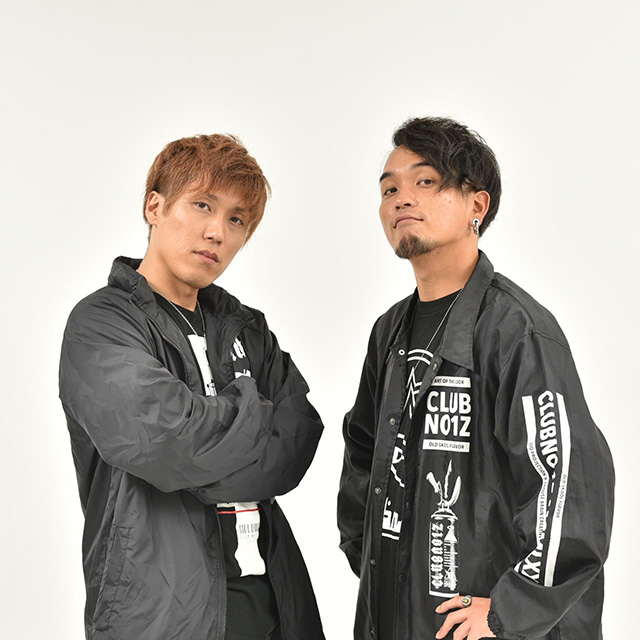 超人ビーツ。は、その名に恥じない身体能力を誇る「たくや超人」と、ダンスの枠に収まらないマルチな才能を持つ「勇登BEATS」からなるスペシャル パフォーマンス ユニット。「面白そうなことは全部やる」を合言葉に、ストリートダンスを軸として、ジャグリング・コメディ・ヒューマンビートボックスなど、様々な要素を貪欲に取り入れている。ダンス×◯◯◯から生まれる唯一無二のパフォーマンスを披露する。
CHOJIN-BEATS. is a special performance unit of two performers. "Takuya CHOJIN" shows hyper physical performance as his name, and "Yuto BEATS" is a multi talented performer not limited to just dancing. Upon their motto "Try everything looking fun or interesting," they are aggressively incorporating such as juggling, comedy and human-beat-box to their performance. They are presenting only-one dance performance created with something different components.
_____ × Dance = CHOJIN-BEATS.