岸田ひろ実:The key to have a wonderful life — Make your barrier your value!
TEDxYouth@Kobe 2014: Growing Tree
岸田 ひろ実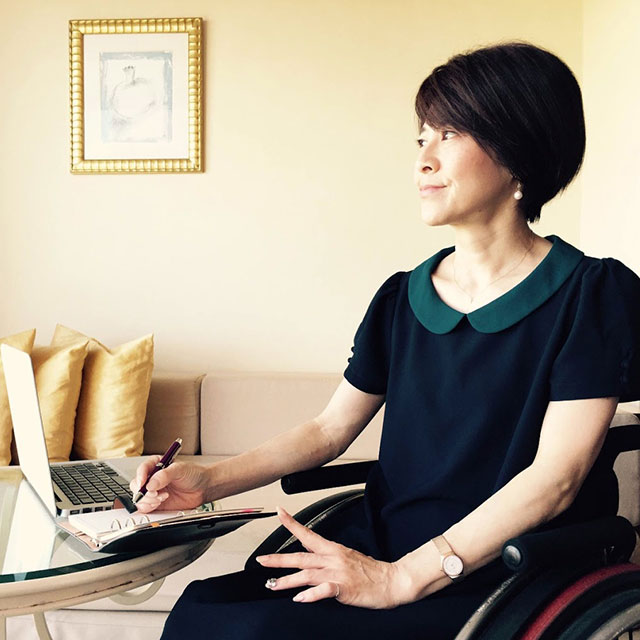 KISHIDA Hiromi
知的障害のある長男の出産、夫の突然死を経験した後、自身も2008年に病気で倒れる。存命率20%という危機を乗り越え、一命は取り留めるものの、後遺症で下半身に麻痺が残り、以来車椅子での生活となる。現在は株式会社ミライロの講師として車椅子の方など障害のあるお客様や高齢者の方への接客研修を行うと同時に、日本ユニバーサルマナー協会の講師としても活動している。
Hiromi Kishida's eldest son was born with intellectual disability. After the sudden death of her husband, in 2008, she herself was struck down with a serious disease whose survival rate was mere 20%. She was saved from death but the disease left her with a paralyzed lower body; afterwards, she started living life in a wheelchair. Kishida is currently a lecturer at Mirairo Ltd. She gives lectures on hospitality and customer relations to physically challenged people. She is also a lecturer at the Japan Universal Manner Association.